Working Capital Managment tool

Cloud storage solution by Canon, designed to communicate in a simple way how the process works and how simple it is to bring all your memories together in one place.

Client Lloyds | Agency Radical Company | Role UX, Design
---






I was part of a team that produced a working capital management tool for Lloyds Bank. We worked very closely with the client with weekly meetings and internal updates within the team and we eventually delivered the tool in 3 weeks which was a great achievement.








---
---





The design you see above is a snapshot of what I presented. In this version of the tool you the user would be presented with a series of questions to help them better understand what they should be focussing on.



After answering these and seeing the results they would then progress to the dashboard and the tool itself. I felt this was an important aspect that Lloyds would want to consider providing their clients.






---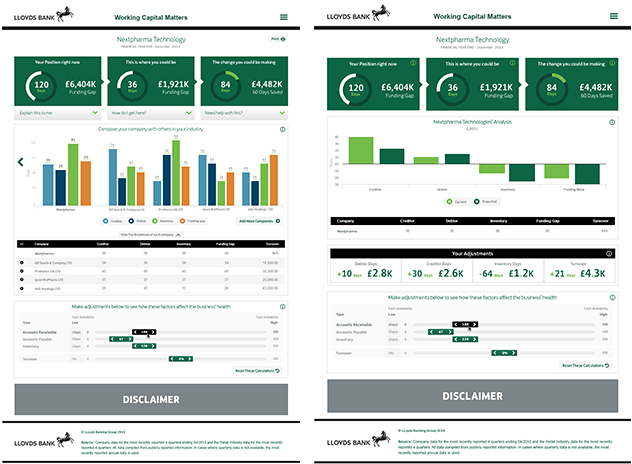 ---






I added in some elements to help users understand the workings of it a little better such as pop ups that when they appeared greyed out areas so as to guide you through the dashboard step by step and in a clear way.







---